"We provide what corporates, their employees, and nonprofit organizations need to create a meaningful impact."
Our Means and Value Proposition
We make it easy for corporates and their employees to engage with nonprofit organizations, and help them make a meaningful impact through volunteering activities, grants, employee giving, and reporting tools.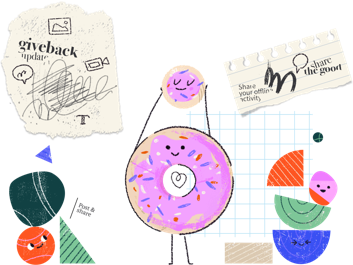 We all have something to give. We all can Pass It Forward.
Pass It Forward offers a platform with innovative impact tools for corporates, their employees, and nonprofit organizations. We aim to transform the traditional giving process by introducing an all-in-one platform while maintaining low costs. We empower users to manage their giving cycles seamlessly with powerful technology and competitive pricing. We also enable small and medium companies to take part in the cycle of giving by engaging their employees, changing the corporate culture, and creating real impact using SaaS technology with minimal investment.
Meet the Heart of Pass It Forward!
We are changemakers who have years of experience in technology, charity, and customer support services. Together, we work hard to help you maximize your impact and change the cycle of giving.
We All Have Something To Give
Shmuel Weiss
Founder and CEO
Rafi Cohen
CFO
Oded Bashan
Director
Ofer Gurman
CTO
Julius Nicolas
Operations Manager
Ericson Gonzales
Project Lead
Guy Weiss
Board Member
Hagit Shamli
Content Specialist
We can change the lives of millions of people for the better